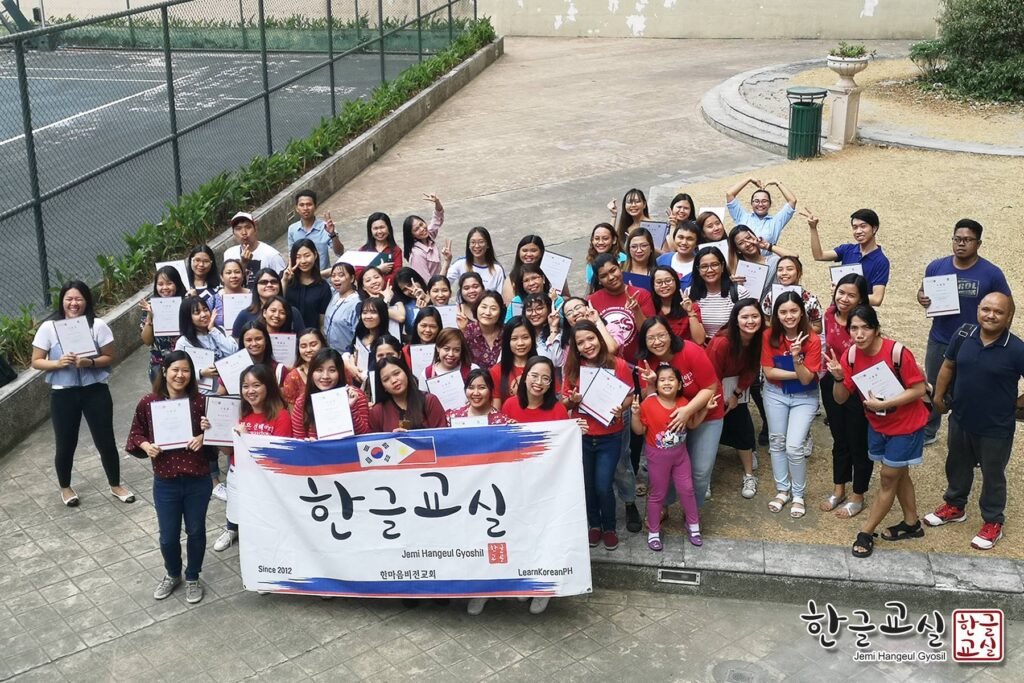 We can agree that the Hallyu Wave is taking over the world. K-Pop groups BTS and Black Pink are breaking record after record in the music charts for several countries. K-dramas are being televised in a lot of countries globally. There's no denying that Korean culture is spreading like wildfire all over the planet –and we're loving it.
Korean Wave (also known as Hallyu Wave) is the global phenomenon of South Korea's cultural economy which exports pop culture, entertainment, music, TV shows, and movies. Because of the popularity of South Korea, it has become a major tourist destination.
The love for K-dramas and K-Pop also motivated a lot of fans and enthusiasts to learn their history, arts, language, and culture.
If you're dreaming of going or living in South Korea, or you just want to learn about their culture through language, here's where you can learn Hangeul for under 1,000 Pesos!
Table of Contents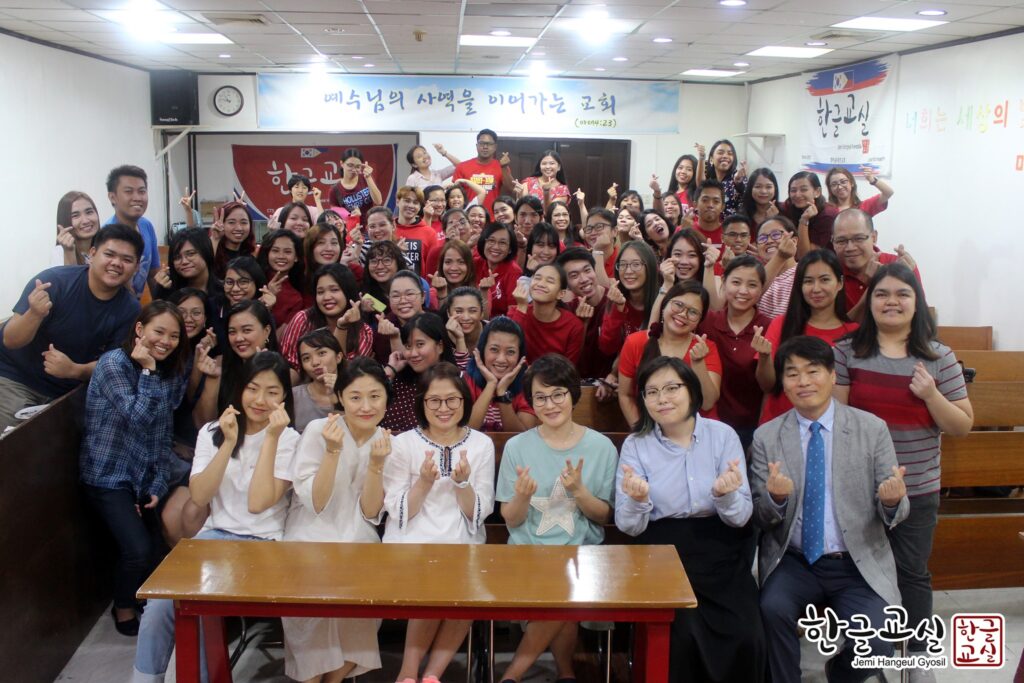 I have always been interested in learning about Japanese (because of my love for manga and anime) and Korean (because of my love for K-Pop and K-Drama) language so I was looking for an affordable Korean language academy to learn them.
In 2017, I stumbled upon Learn Korean PH on Facebook and learned they offer affordable Korean classes. The lessons teach you how to learn Korean language and speak Korean across different levels. I have graduated from the Beginner Class and I've taken my Intermediate class while also serving as a part of the student council before the pandemic.
Here's what I love about Learn Korean PH
1. Affordable and comprehensive language classes
For only P950, they offer 16 sessions of language classes inclusive of the workbook you will use in class. Every class lasts for two hours, with a combination of language-focused and culture-focused sessions. So not only do you learn the language, but there's also a subject class portion of the study that introduces Korean culture in general, especially for Beginners.
Tiffsy Tip: You may even get discounts for referrals.
25th Season Class Schedule
In its 25th Season, Jemi Hangeul Gyoshil offers both online and offline classes for Beginner classes. Three sections (with 50 students each) are available in their Beginner's Class for a fee of 950 PHP, which includes the workbook you will use. Intermediate and Advanced Classes are also offered for 950 PHP while TOPIK 1 and TOPIK 2 Review Classes are available for 1,500 PHP.
| | | |
| --- | --- | --- |
| CLASS | DAY | TIME |
| Beginner 1 | Saturday (Offline) | 1 PM |
| Beginner 2 | Saturday (Online) | 4 PM |
| Beginner 3 | Sunday (Offline) | 3 PM |
| Intermediate | Saturday (Offline) | 10 AM |
| Advanced | Wednesday (Offline) | 6 PM |
| TOPIK 1 | TBD (Online) | TBD |
| TOPIK 2 | TBD (Online) | TBD |
Class schedule at Learn Korean PH
Check it out here!
2. Diverse community
Each class at Learn Korean PH is composed of individuals from all walks of life. You will see working professionals, students, moms with their kids, fans, etc. all in one classroom learning the language.
3. Native speakers as teachers
All the teachers are Korean so rest assured you're learning from native speakers themselves. Most of them are Church missionaries here in the Philippines. They come from various age groups but don't worry. All the teachers are approachable, hospitable, and really welcoming.
4. Student Council is there to assist you
Since the teachers are all Korean, sometimes it's hard to comprehend what they are saying. Having the student council members around the class always helps. Other members of the SC are also facilitating programs, subject classes, and other events at Learn Korean PH.
5. Prime location
Aside from being affordable, it is just located at Hanmaum Church, 2F Renaissance Tower in Meralco Ave., Pasig City beside Ayala Malls The 30th. It is within walking distance from Ortigas CBD. It is easy to locate and transportation is not really hard, so going there is easy even if you're commuting.
Pandemic Update:
Classes are conducted online and limited in-person classes to ensure the health and safety of all students and teachers.
Wrapping It Up
Learn Korean PH will help you understand and appreciate Korean culture better. Plus, isn't this an easier way for you to find that oppa~? (Just kidding. Or am I?)
Learn Korean PH is open to everyone who would love to further appreciate the land where the Hallyu culture started. Check out their Facebook and Instagram for more info.
FEATURED PHOTO COURTESY OF LEARN KOREAN PH
Do you know someone who would like to learn Korean? Tag them in the comments!