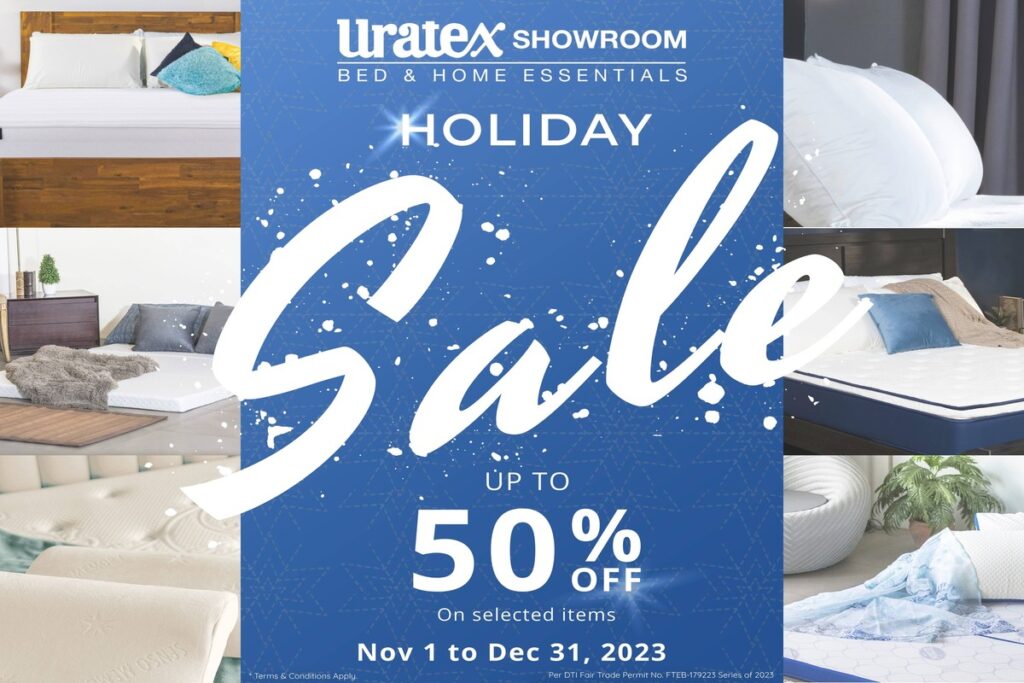 Sleep is probably the most important part of everyday life for all of us. Our bodies need quality rest and sleep to recuperate, fight off diseases, and be alert the next day.
If you're someone working from home like me since the pandemic, you probably also feel some "back pains in your area" (yes, I made a Black Pink reference lol).
I need a comfy bed to rest my back at the end of the day. Having a good mattress, quality pillows, and other bed essentials will make a world's difference.
With the holiday season and year-end just around the corner, we're all looking forward to sweet Christmas bonuses and 13th month pay to spend on good investments.
What's a better investment than quality sleep? Get your beauty sleep right with the Uratex Holiday Sale 2023!
Why is good sleep important?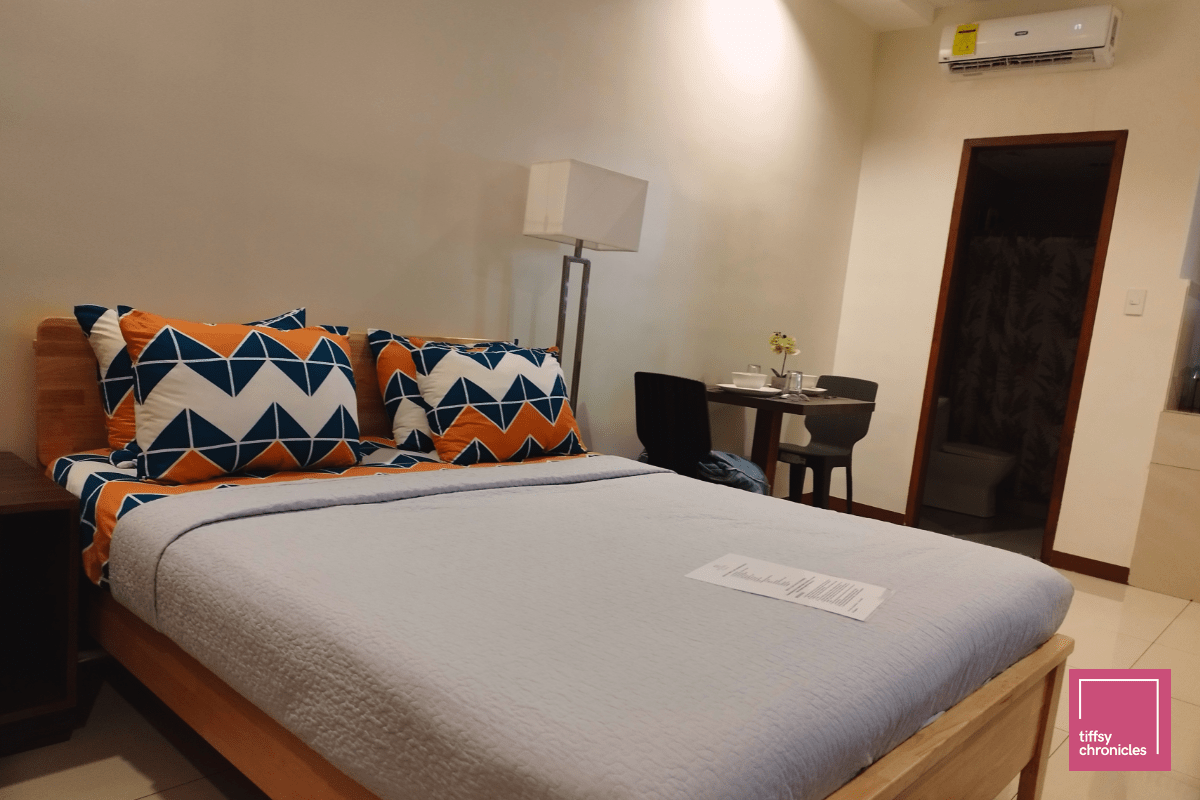 We spend a third of our day sleeping, and for good reason. Getting a good night's sleep is crucial for our health, and it's just as important as having a balanced diet and exercising.
Sleeping well improves our concentration and productivity, maintains or reduces weight, strengthens our hearts, improves our mood, emotions, and mental wellbeing, and supports our immune system among other benefits.
Most adults need around 7 to 9 hours of sleep every night, and regularly sleeping less than these recommended hours can put our health and safety at risk. It's the reason why we need to create a conducive environment for quality sleep.
Uratex Holiday Sale 2023
You can get your bed and home essentials with Uratex Holiday Sale 2023 which offer selected products from November 1 until December 31, 2023.
Mattresses, pillows, blankets, comforters, sofa beds, and other bed accessories are up for grabs at up to 50% off with their holiday sale. You may enjoy discounted items until the end of the year, so you have more time to purchase the reputable mattress brand.
You can check out the sale personally at the Uratex Showroom at Ronac Home & Living in Lagro, Quezon City.
How to get to the Uratex Showroom?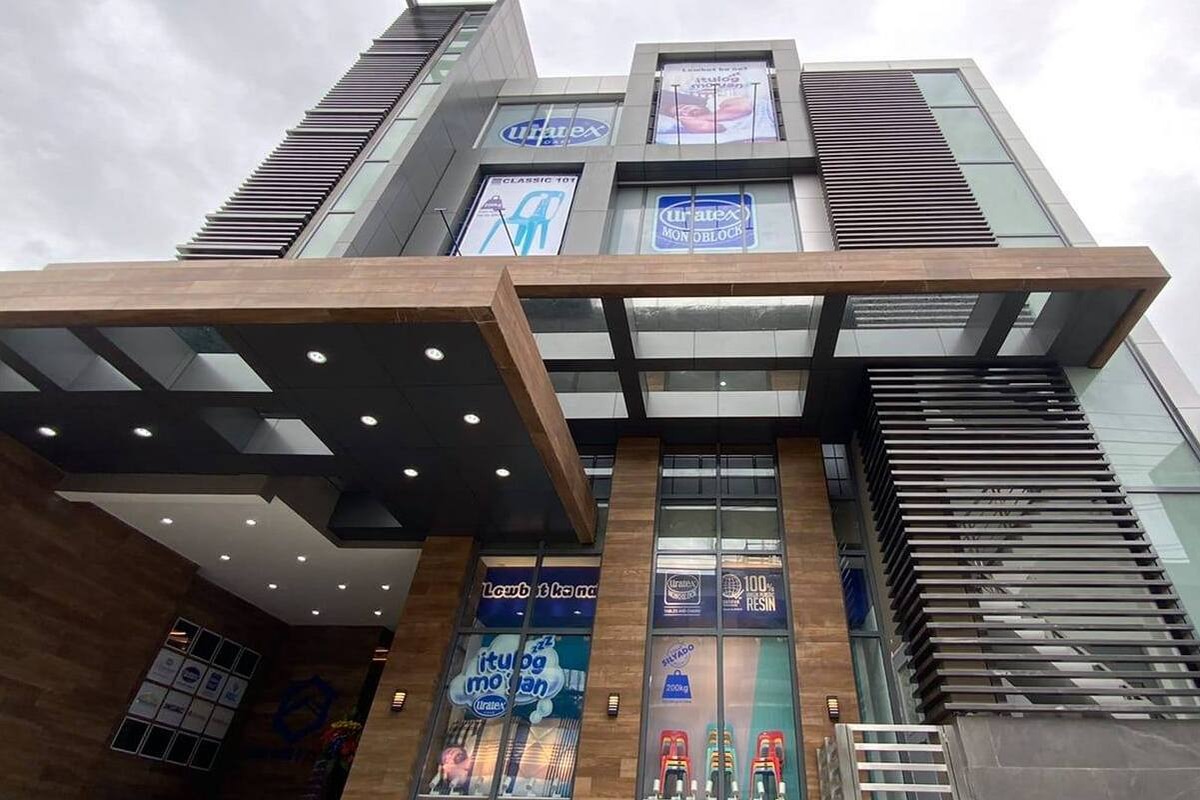 Here's their pinned location at Google Maps. Its location is easy to see, especially if you're familiar with areas near SM Fairview mall.