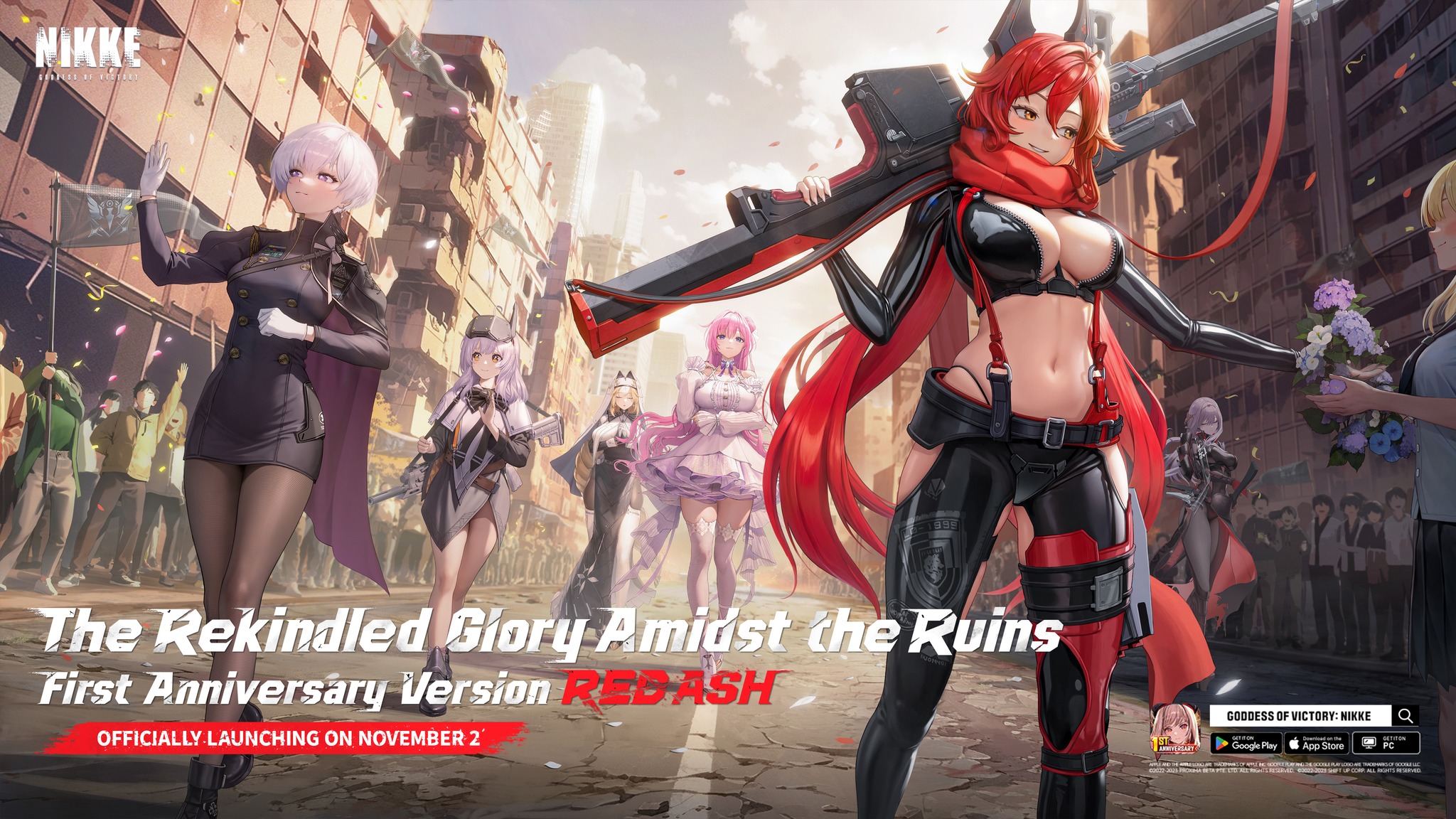 Level Infinite's GODDESS OF VICTORY: NIKKE Celebrates 1st Anniversary with a bang, sharing their major updates and celebration plans for its community.
The immersive sci-fi RPG shooter game's new roll out includes all-new chapters and storyline, new characters, dazzling costumes, and thrilling additions to the game.
With this celebration, you've just hit the jackpot if you've been playing NIKKE. But if you haven't yet, now's the best time to get started!
NIKKE 1st Anniversary Event
Players can look forward to powerful SSR characters Red Hood and Snow White: Innocent Days that bring their unique abilities you can use for your strategies in the battlefield.
New costumes, like Dorothy – Nostalgia and Harran – Banquet Witch are up for grabs, allowing you to customize your Nikkes with style.
Catch events in-game like 1ST ANNIVERSARY PARTY, RED ASH Story Event, MEMORY OF GODDESS Mini Game to get opportunities to get fantastic rewards.
1ST ANNIVERSARY PARTY
RED ASH Story Event – This all-new story event that comes with fully voiced story content. Plus, animated cutscenes are also included in the story.
MEMORY OF GODDESS Mini Game
Commanders can also anticipate improvements, optimizations, and bug fixes aimed at delivering a smoother and more enjoyable gaming experience. Stay tuned for further updates and events, as the Goddess Squad universe continues to evolve and expand.
For the full list of updates, check the November 2 Update News.
How To Play GODDESS OF VICTORY: NIKKE
If you're thinking of getting started on NIKKE, here's an ultimate guide by YouTuber GuitarRock First you can check out for tips and hacks.
NIKKE Goes To Star City
Other than its in-game surprises, NIKKE also hosted a cosplay-themed cafe with the iconic amusement park Star City in Pasay to make this anniversary more unforgattable to PH commanders.
"We are thrilled to commemorate our first anniversary with an event that celebrates the vibrant and passionate NIKKE community. It's an opportunity to celebrate the journey of Goddess of Victory: NIKKE together and create lasting memories. " shared Benj Dalmacio, Senior Business Development Manager of Tencent Philippines.
This remarkable event is a collaborative effort between NIKKE Philippines and Star City, making it a celebration of not only the game but also the vibrant Filipino gaming and cosplay community.
Aimed to immerse players as they enter the cafe, everyone would be warmly welcomed by the cosplayers as NIKKE characters to bring the NIKKE universe to life.
Plus, special guests Buunja, JL Mondragon, and Katiecakey graced the stage to engage with the fans and exchange gaming tips.
GODDESS OF VICTORY: NIKKE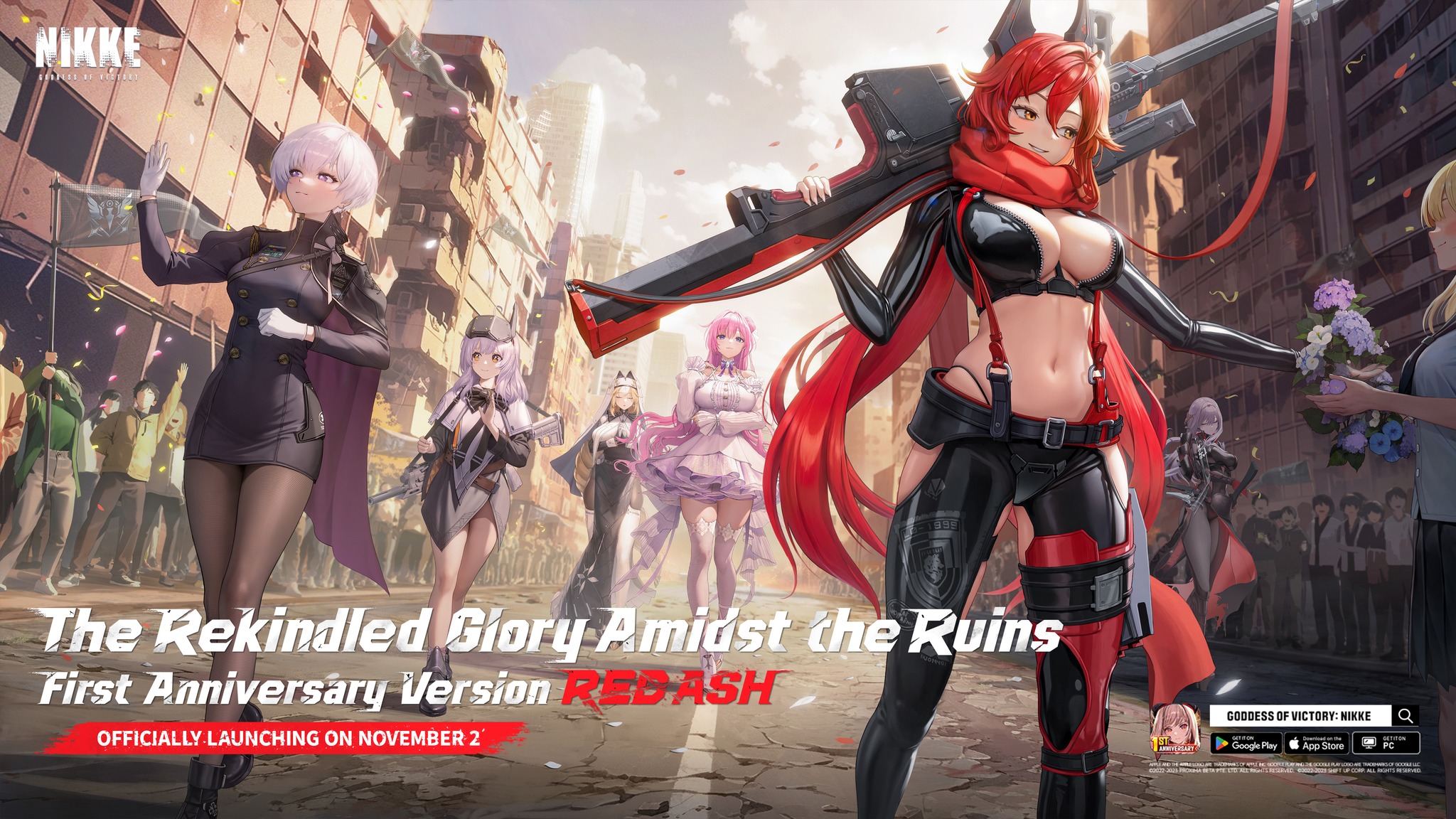 Launched globally just a year ago, GODDESS OF VICTORY: NIKKE is an immersive story-driven adventure specifically tailored for ease of play on mobile devices.
It introduces an innovative one-handed control system, enabling players to swiftly engage in combat and seek shelter from enemy assaults. The game's distinctive action-oriented gameplay is complemented by the high-quality 2D visual art and animation of the collectible NIKKE characters, which draw inspiration from the anime genre.
In its first year, the game has been downloaded by 25 million gamers globally thanks to their majestic visuals, intricate animations, and major collaborations with popular properties Chainsaw Man and Nier: Automata.
Game developers pay close attention to player feedback when it comes to optimization and content designs. The game was also voted Best App at the Famitsu Dengeki Game Awards 2022 in Japan.
Aside from GODDESS OF VICTORY: NIKKE, Level Infinite is also home to big names in gaming, such as PUBG: MOBILE, Assassin's Creed Jade, Wayfinder, Warhammer: Vermintide 2 and Warhammer 40,000: Wartide, Morikomori Life, Dune: Spice War and Dune: Awakening, Tower of Fantasy, and the upcoming Don't Starve: Newhome.
To learn more about GODDESS OF VICTORY: NIKKE, go to: http://nikke-en.com or join the official Philippine Facebook group and Discord server.
Download the game on the iOS App Store and Google Play.